Harbor Marineworks has a late model 38 Ton Marine Travelift, with all the supporting equipment for hauling, blocking, launching, truck loading and vessel positioning.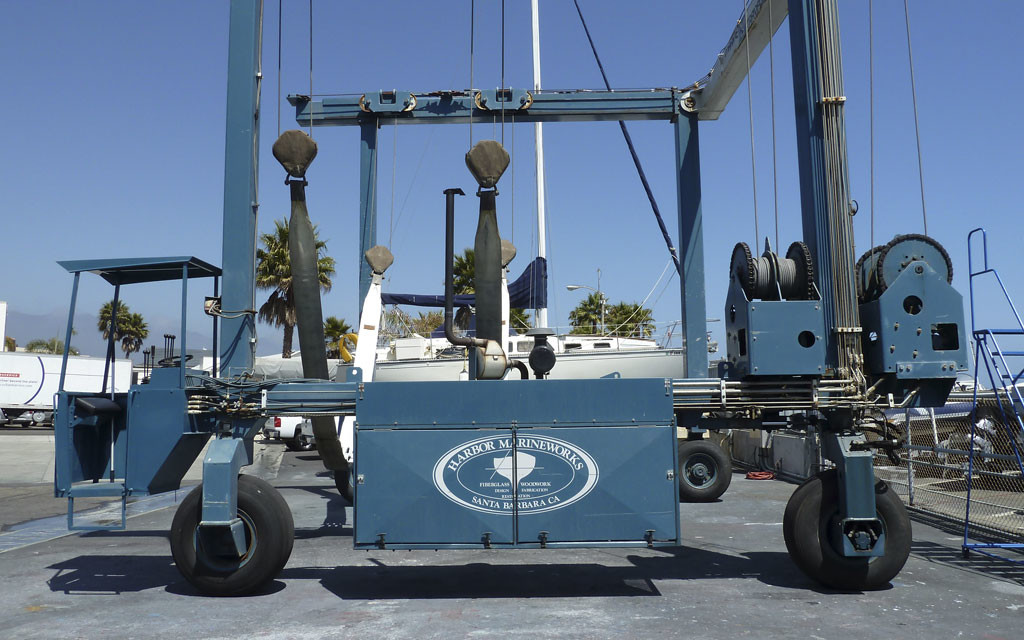 We can accommodate a beam measurement of up to 18', and a length measurement of up to 70'.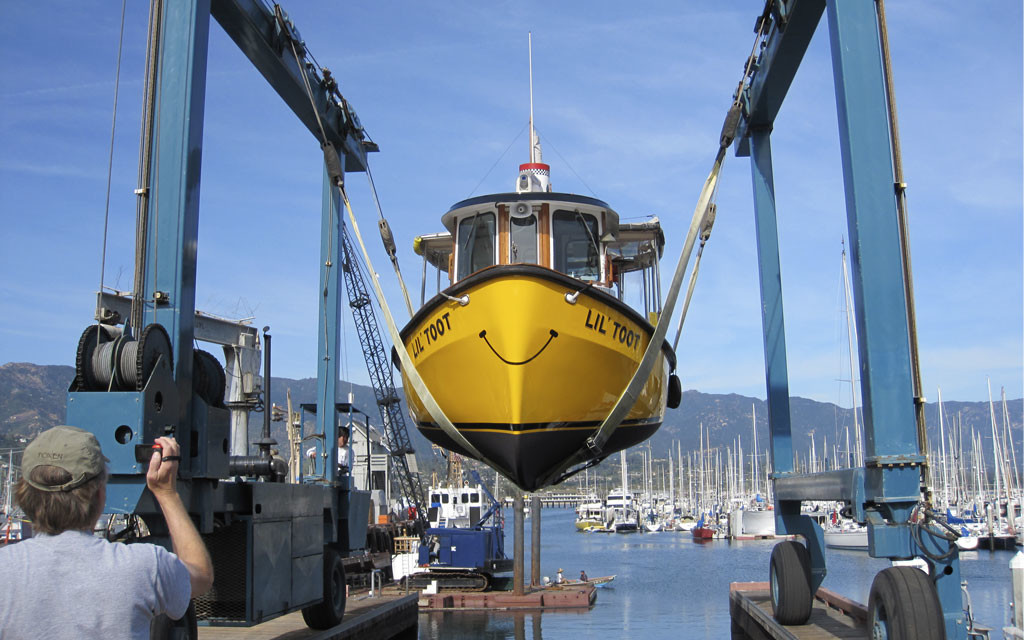 We are equipped for two or four strap hauling with strap extension capability, rail blocking expertise, and a very in-depth knowledge of safe haul out operations.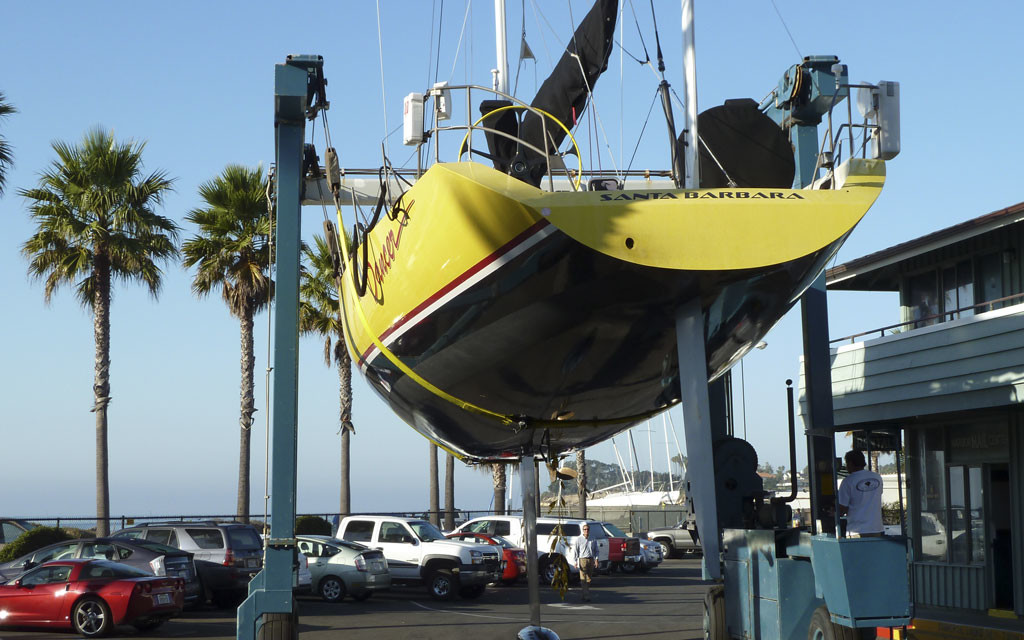 Featured in this picture is Taxi Dancer, a raceboat that we hauled out and put a LP racing finish on. Taxi Dancer is a carbon fiber Reichel Pugh 68 built by Esprit Racing Yachts originally launched in 1989 and she now calls Santa Barbara her Hailing Port.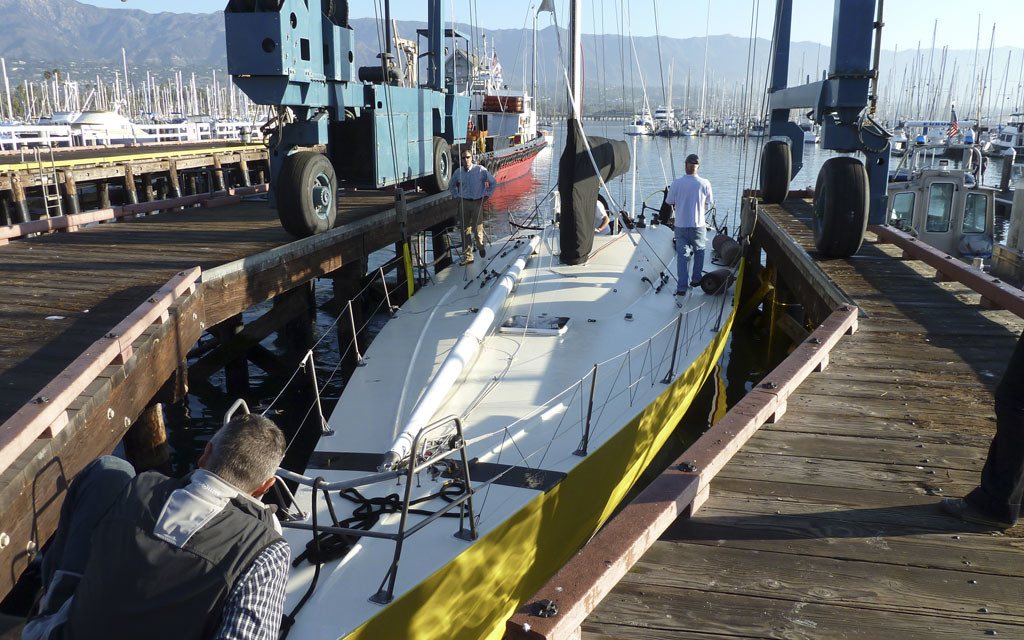 We do hauling and launching, trailer loading and unloading.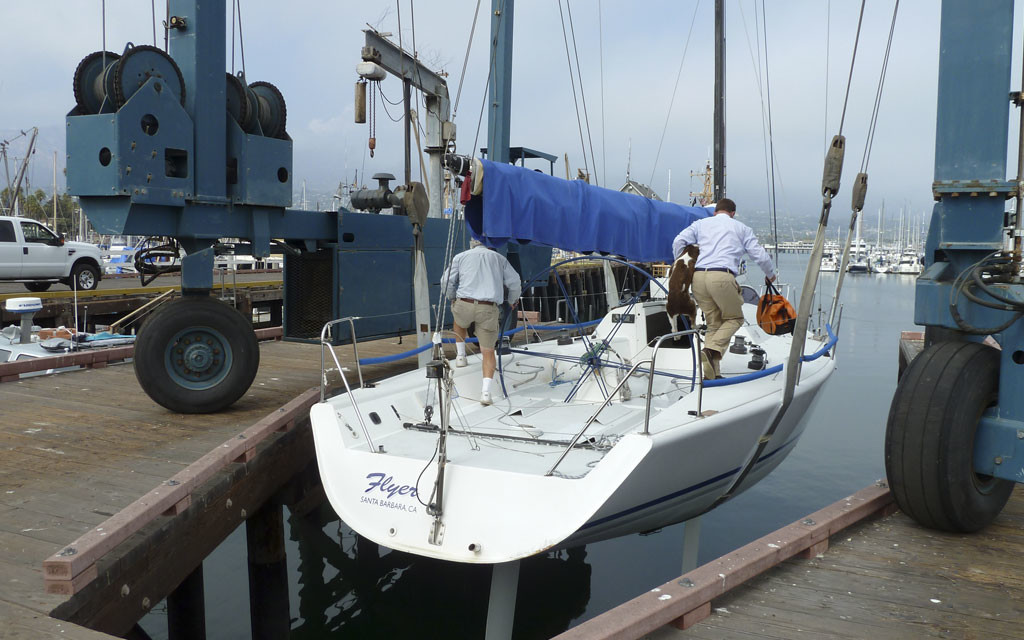 We have a lot of experience with loading large power boats and sailboats on low-boy trailers for commercial transport.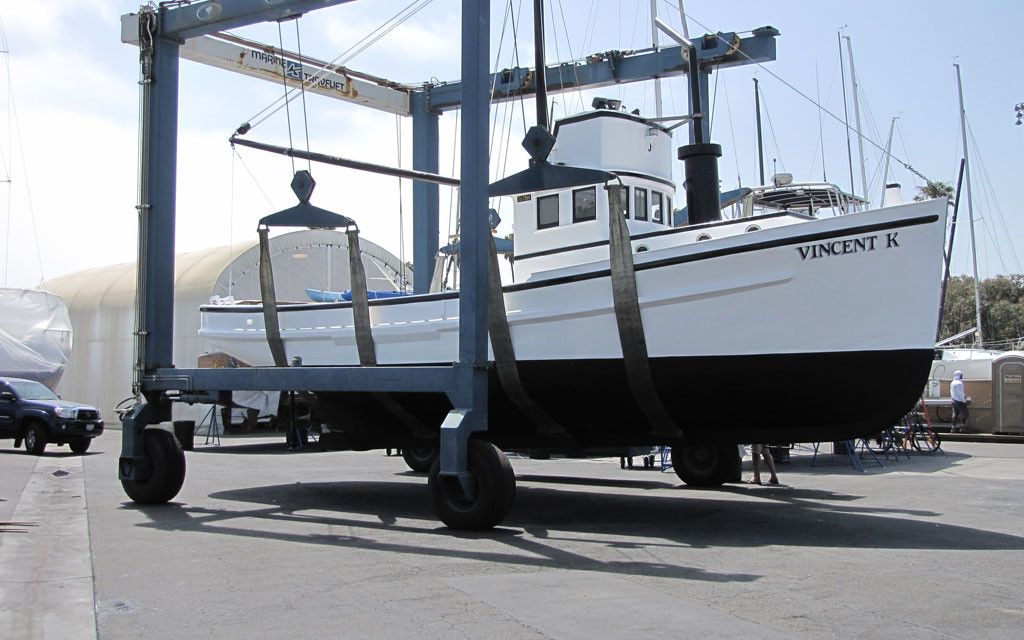 We also do short hauling to the pier for surveys should the insurance company require an out of water survey.